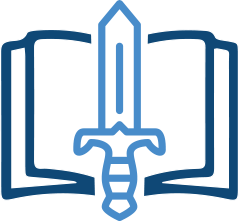 Statewide Business Court
---

Problem
In certain complex commercial lawsuits, cases linger for years without resolution behind criminal cases, divorce cases and land title cases. Endless litigation creates perpetual uncertainty and drives up costs for all parties.
---
GLR Position
GLR supports the creation of a specialized business court with statewide jurisdiction. Specialized courts have been dedicated to provide expedited resolution of complex commercial cases. Business courts provide a number of benefits including enhanced predictability, increased speed, improved case management, reduced litigation costs and judicial expertise in complex commercial litigation. Georgia currently has a "pilot project" business court in Fulton and Gwinnett Counties, but a number of states have a statewide business court, including North Carolina and South Carolina. Additionally, business courts offer benefits to the broader court docket: by removing complex, time-consuming business cases from general dockets, non-business cases may be resolved more expeditiously.
Opposition Position
No known opposition.

Join Georgians for Lawsuit Reform
Support the coalition by signing on as a member.
Join Now

Policy Analysis
HR 993
12-31-2017
Proposing an amendment to the Constitution so as to create a business court with state-wide jurisdiction. To provide for venue and uniformity of jurisdiction and powers; To provide for selection, terms, and qualifications of business court judges; To provide for the submission of this amendment for ratification or rejection; to provide for related matters; and for other purposes.

Download PDF
---